Say Goodbye to Paper Flip Charts
Throw out those dry erase markers and replace your whiteboards and flip charts with this digital solution perfect for meeting rooms, lecture halls, and more.
This 55" touch screen interactive digital whiteboard with 4k UHD can be used in portrait or landscape and comes with a passive pen for smooth writing.
Shop The Samsung Flip Pro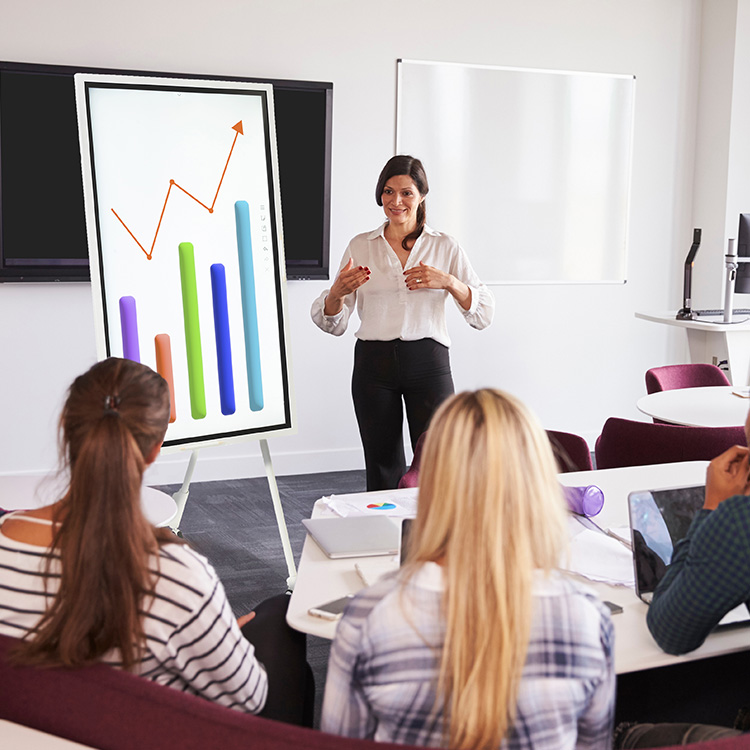 Buyer's Guides
TAKE A CHANCE ON DIGITAL
It's the banner stand for the modern exhibitor. This sleek digital poster stand allows you to plug-and-play content without having to reprint between shows, and offers the opportunity to draw in the crowds with a multimedia experience complete with videos, gifs, still images and audio that is unique to your brand. Extended screen capability allows you to connect up to four of these stands for a display unlike any other.
Learn More