Go Bold. Go Bright.
Your goal is to stand out from the crowd, and we're here to help you do that with this dazzling illuminated backwall.
Available in 10' or 20', this backlit display will help you shine at your next event with powerful LED lights that clip right onto the frame.
Find Out Why This is a Best Seller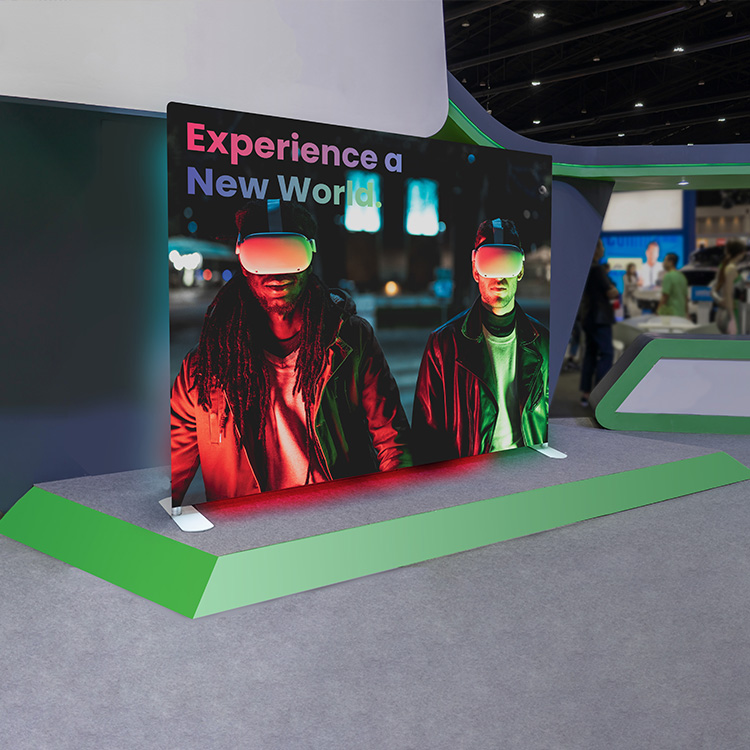 Buyer's Guides
TAKE A CHANCE ON DIGITAL
It's the banner stand for the modern exhibitor. This sleek digital poster stand allows you to plug-and-play content without having to reprint between shows, and offers the opportunity to draw in the crowds with a multimedia experience complete with videos, gifs, still images and audio that is unique to your brand. A 55" 10pt IR LCD touch screen will give your audience a interactive experience that they'll remember long after the event is over. Available in black or white.
Learn More