Banner Replacement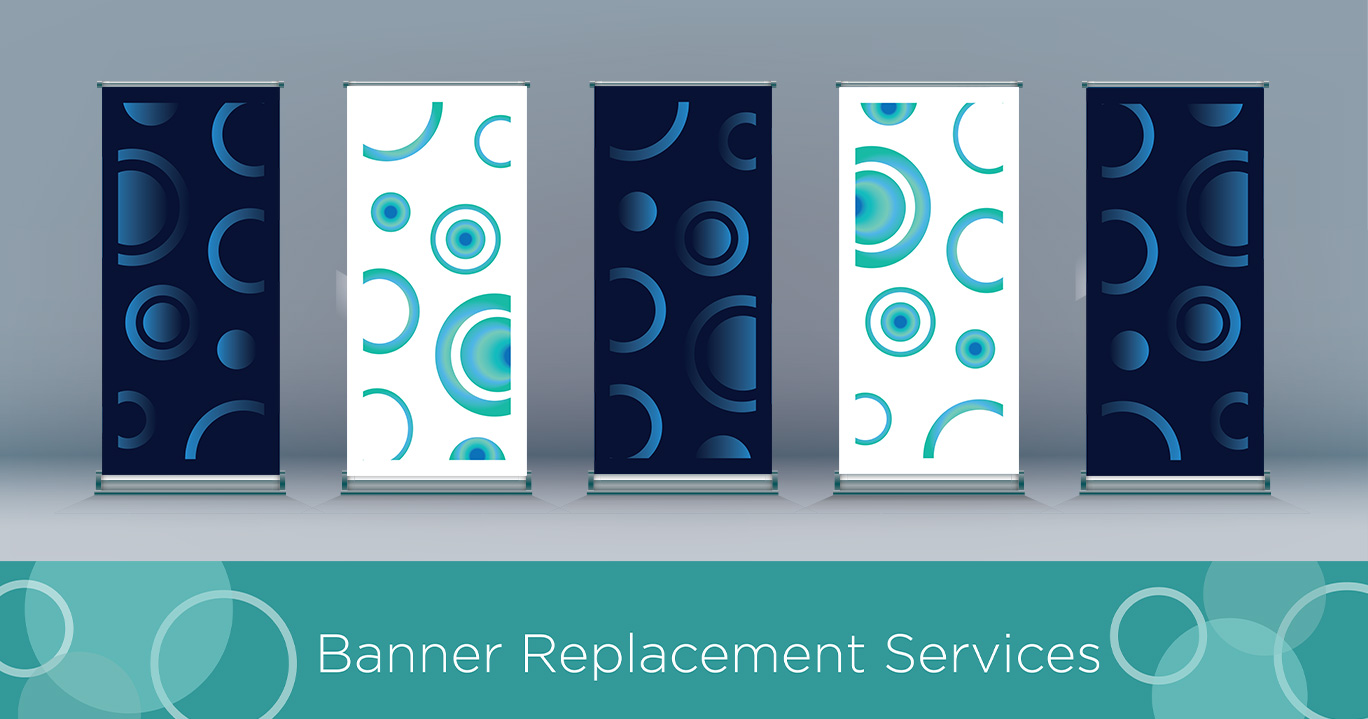 If your banner is in good working condition but you are in need of updating your messaging, a replacement banner is a great way to save money and extend the life of your investment. But what to do when you simply don't have the time, skill or patience to install the new banner yourself? That is where Post Up Stand is proud to offer our Banner Replacement Service. Simply send your stand back to us and we will install your updated banner for you!
How Does Banner Replacement Work?
That's easy. Simply order the replacement banner for your current stand and make the selection that you'd like to return your stand for banner installation. After checking out, pack up your current stand and ship it to us. We will remove your old banner, install the new one, pack it back up, and ship it back to you! Please note that the condition of your current stand will affect whether our team is able to install your new graphic. If you are concerned that your stand might be past it's prime, give us a call. We will try to help answer that question for you.
Which Banners Is This Service Available On?
Need More Details? Here's the Step-by-Step Process & What You Can Expect: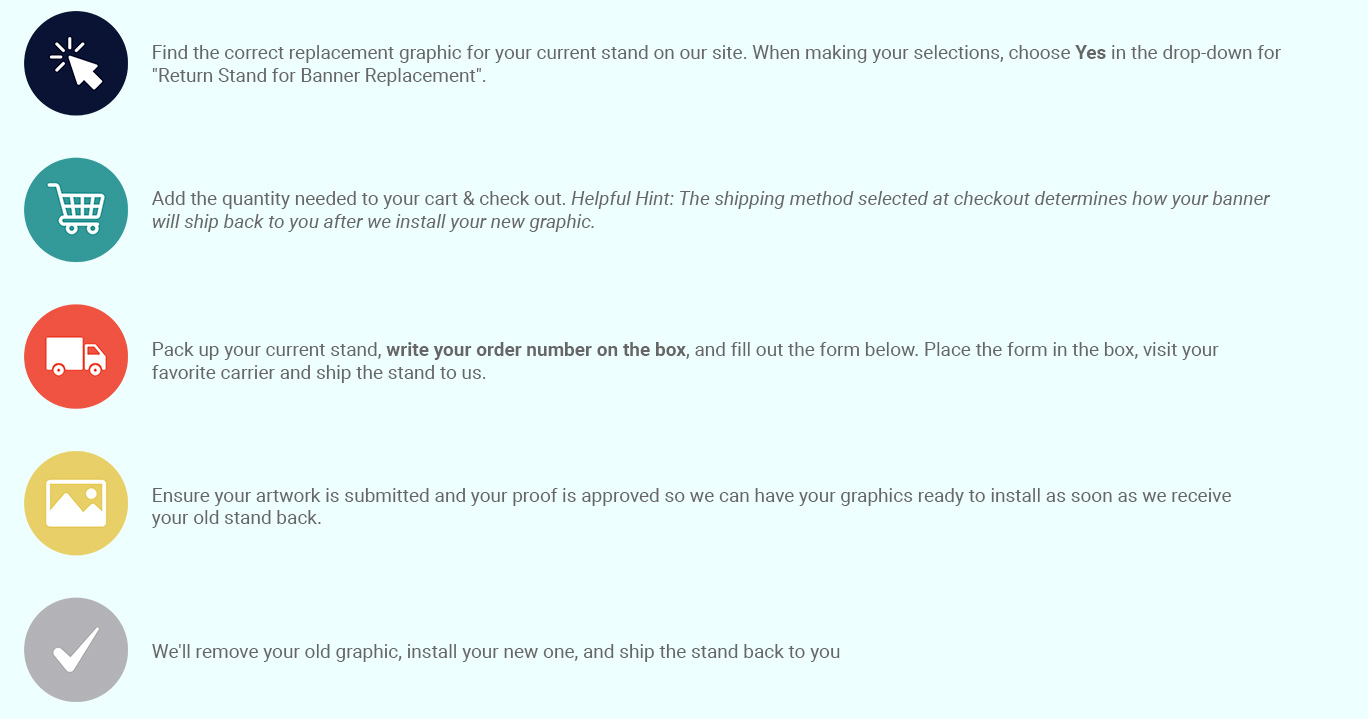 Afraid that's a lot to remember? Don't know where to send the banners? Don't worry. As soon as you place your order we'll send you an email with detailed instructions.
Frequently Asked Questions