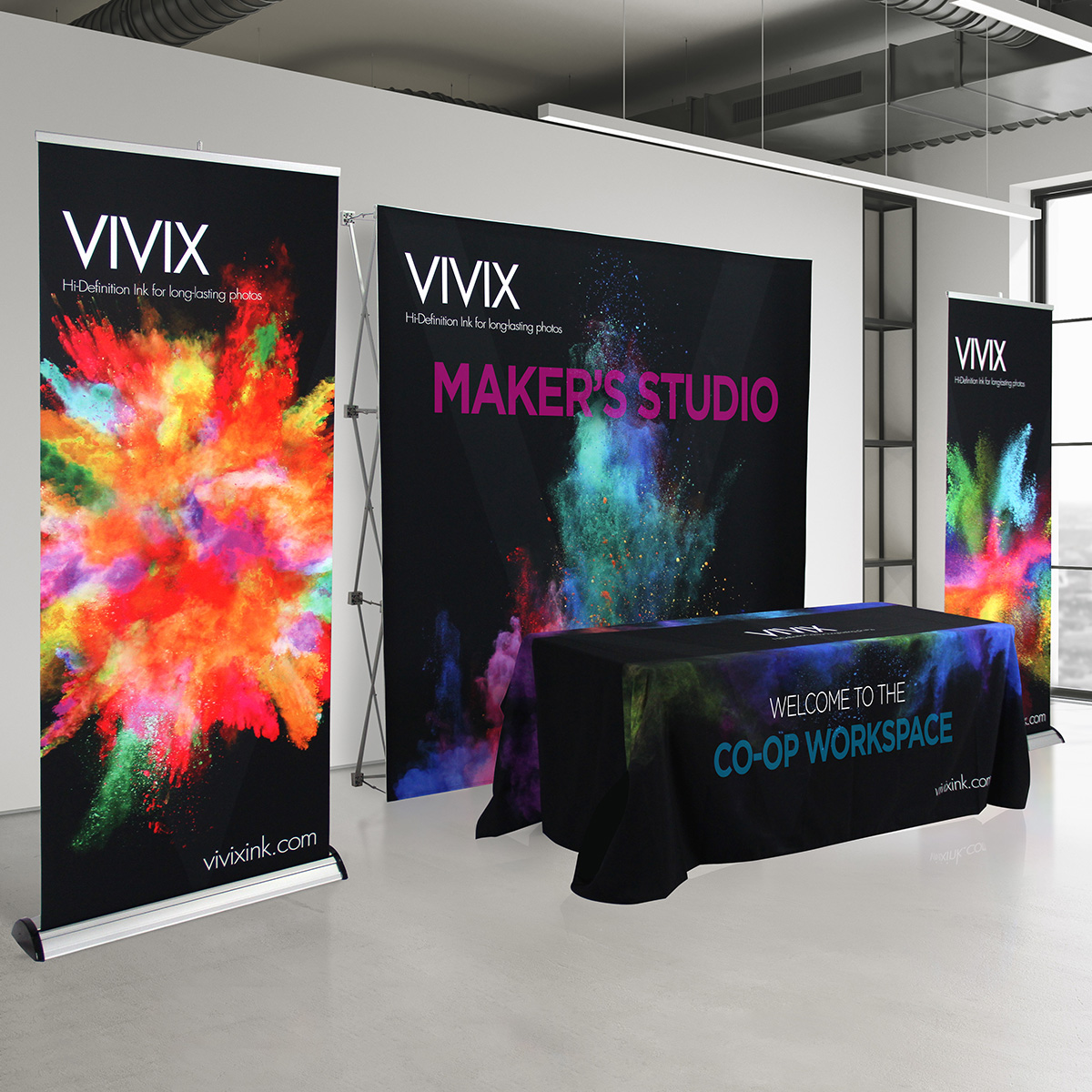 New to Display Shopping? Start Here.
Are you shopping for your first time at an event? Looking for a display for your small business or office space? Whether you're an artist, author, gardener, or educator looking to stand out, a custom display is an excellent way to do that. But how do you know where to start? Trust us, we know what an exciting but also overwhelming experience this can be. There's a lot out there, so how do you know what to look for in a display product or how do you make sure that you're choosing what's right for you and your brand?
To help, we've gathered the essentials in one place to make shopping easier for you. These products are what we call "must haves" for anyone who is looking into customized displays and signage for the first time. From tabletop banners to hanging vinyl signs, we're here to help you look your best and get your brand and its message out in the world.
Still not sure where to start? We've also included links to helpful resources that will have you on your way to a one-of-a-kind display in no time at all. Whether you need guidance on how to begin the process of exhibiting at trade shows or are looking for design tips to make your display stand out, we want to make sure you feel ready and empowered to start showcasing your brand no matter the event.
Our Picks For You
Helpful Resources
Best Beginner Packages