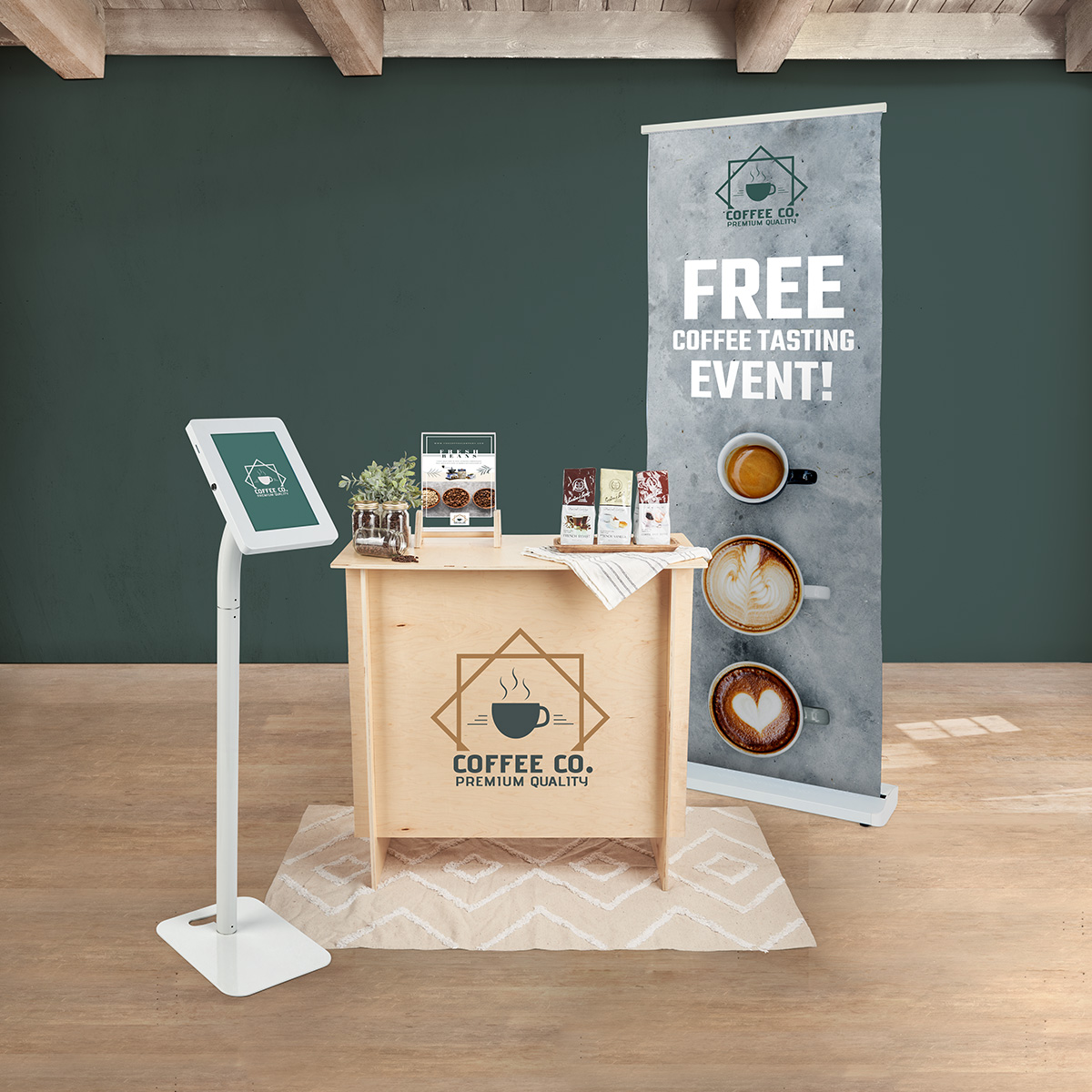 Go Ahead, Show Off
Exhibiting at a trade show is like second nature to you now. You've seen plenty of success that has you coming back for event after event, with no signs of slowing down! What probably started with a simple banner stand and a table covering evolved into unique, polished displays that helped you stand out from the crowd. It can't possibly get better than that, right? Well, we're here to show you that it can.
We've gathered our top trending products to excite a trade show pro like you. Think vertical with towering displays that will have you rising above the rest of the crowd, or digital signage that can provide prospective clients and customers with an attention-grabbing multimedia experience.
Take a step up from tension fabric displays and invest in SEG, a professional, polished type of graphic that is often paired with LED lights for a display that is sure to dazzle. And don't forget to look down! Adding custom printed flooring to your event exhibit is an easy way to elevate your brand's image.
Even though you've done it all, we've pulled together some advanced tips and tricks to help you have your best event yet. Check out the helpful resources further down on the page and find out how you can take your display to the next level.
Our Picks For You
Helpful Resources
All-In-One Solutions to Help You Stand Out